We often find ourselves having to repair or completely redo work previously done by other roofing companies.
In this instance, both the materials and the workmanship were of such poor quality that as a result of leaking, moisture seepage and rotting wood, the roof's integrity was severely compromised.
What had to be done:
Removal of all damaged surface materials
Inspection of the interior framework
Replacement of all damaged wood
Installation of new good quality shingles
Installation of a new skylight is very important that areas around chimneys and skylights are properly finished to avoid future problems.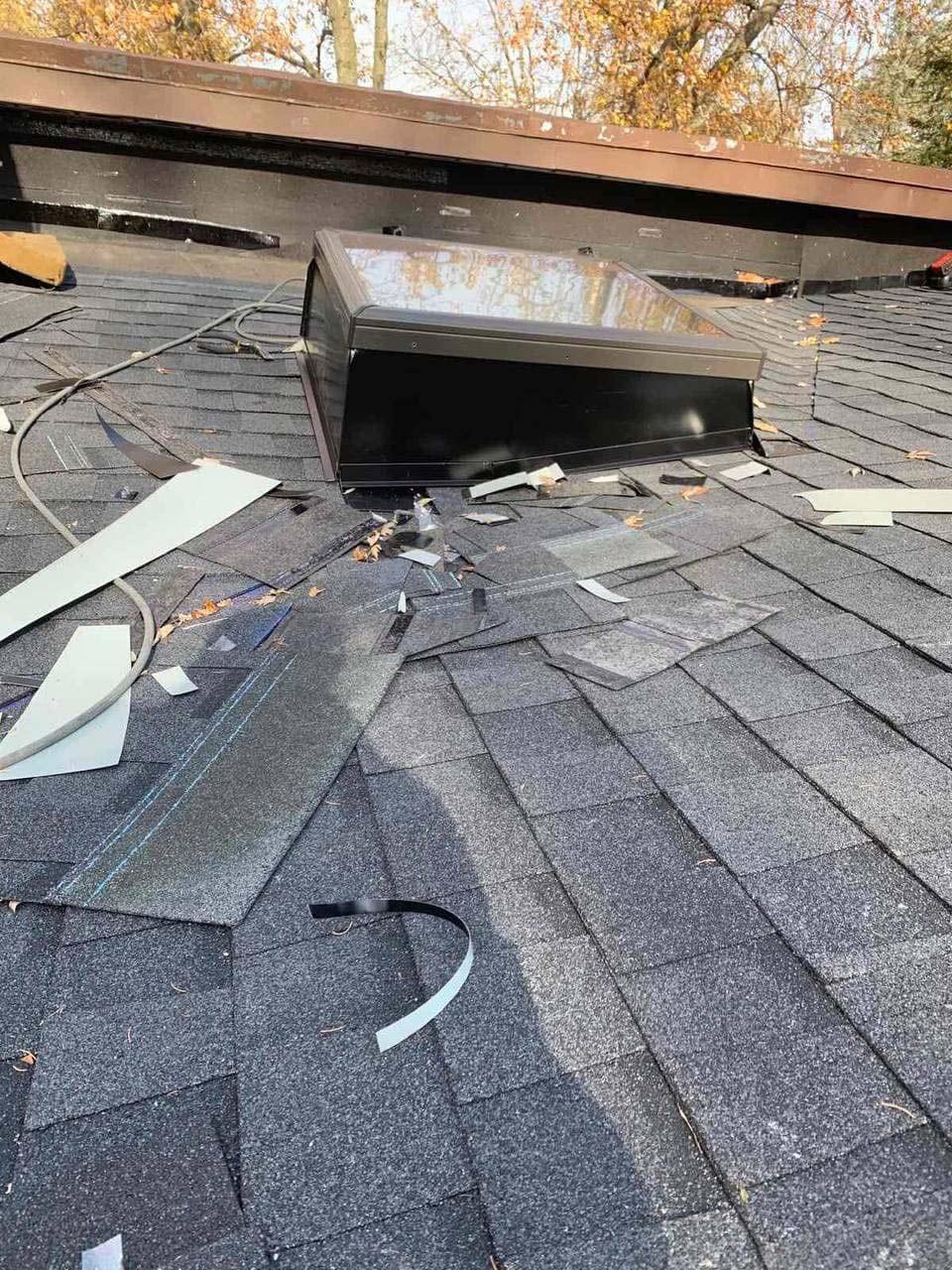 If you have any questions or issues pertaining to your roof, we will be happy to provide professional advice and quality service in all roofing projects.